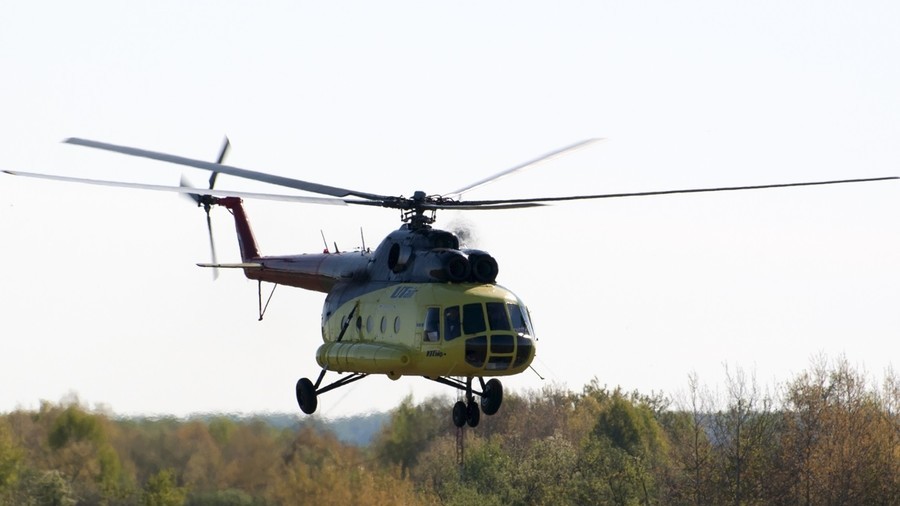 Eighteen people were killed in a helicopter crash on Saturday in Russia's Krasnoyarsk region, authorities said.
Russian media quoted sources as saying that three crew members and 15 passengers were killed.
The doomed helicopter, operated by aviation company Utair, was carrying 15 oil workers and three crew.
The second helicopter had no passengers on board and managed to land safely.
According to preliminary data, the helicopter collided with the external cargo suspension of another helicopter that took off earlier, before it fell, collapsed and burnt, a statement published by Russia's Federal Air Transport Agency said.
Utair said the helicopter was made in Russian Federation in 2010.
Hope dances in Drake In My Feelings video
It's unclear at the moment if Shiggy himself will make a cameo in the video or not, but we'll know in a matter of hours if so. Drake has dropped the video for his viral track In My Feelings - and BTS fans should probably watch it all the way to the end.
"The second take-off was performed with passengers who were workers on shifts at the oil station". The helicopter flew 2 kilometre before it crashed.
'Utair's Mi-8 helicopter 25640 was flying from Vankor to Kharkasale, ' said an spokesman for Russia's emergencies ministry.
Helicopters frequently carry loads in slings that hang below the craft.
The ministry added that it had set up a commission to investigate the crash.
A picture of a Russian helicopter MI-8, the same type that crashed on its way to an oil station in Siberia.
The crash comes four months after another fatal accident involving an Mi-8 in eastern Russian Federation, which killed six people. Meanwhile, black boxes from the Mi-8 have already been retrieved from the crash site, but their condition is yet unclear.