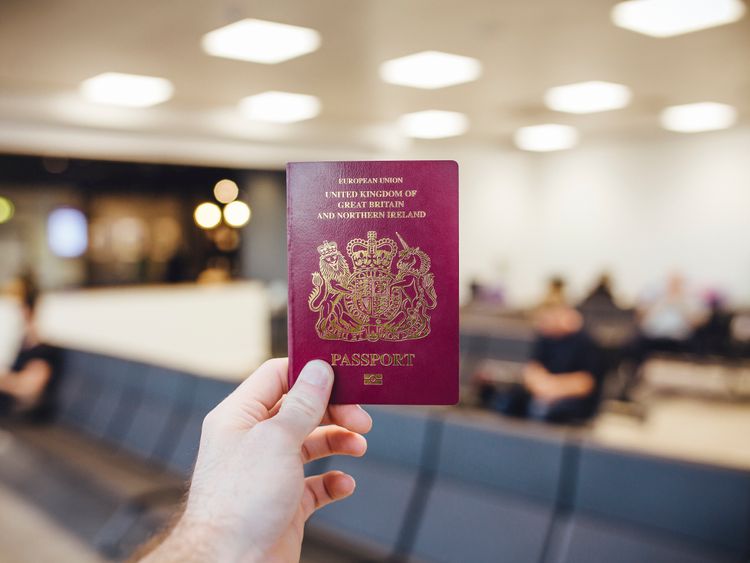 The British passport maker that lost out on the contract to make the post-Brexit blue version is dropping its appeal against the decision as it revealed its failed bid had cost £4m.
The £260 million ($370 million, 299 million euros) contract represents a significant saving compared to the £400 million 10-year deal signed with British firm De La Rue in 2009.
De La Rue has worked with Her Majesty's Passport Office over the last nine years.
Martin Sutherland, chief executive of De La Rue, described the original decision as "shocking" and pledged to appeal.
But reports that Franco-Dutch firm Gemalto had won the tender to produce the new passport was criticised by some politicians and newspapers as unpatriotic, and De La Rue had said it would challenge the decision.
He added: "We remain both surprised and disappointed by the decision of HMPO to award the contract to a competitor".
National officer Louisa Bull said: "This news will come as a bitter blow to De La Rue workers who now face an uncertain future".
UK's Corbyn slams May for 'waiting for Trump's instructions' on Syria
Mr Johnson added: "If and when such a thing were to happen then clearly, with allies, we would study what the options were". The legal basis would have to be self defence or the authority of the UN Security Council.
Gemalto has a number of factories in the United Kingdom and is expected to use its Fareham site to print some of Britain's new passports, bringing with it the prospect of 70 new jobs.
"Theresa May and her government is now putting all that at risk with little thought of the consequences or the shockwaves that it will send through the community and local economy", she added, saying that the union is "mobilised and prepared to fight the government's decision".
The Government has come under heavy fire for its decision to choose a European firm for the contract, but has claimed it will save £120 million during the lifetime of the 11-and-a-half-year contract.
The £490million contract will be given to rival company Gemalto, which is based in Amsterdam.
De La Rue is headquartered in Basingstoke and has sites in Gateshead, Westhoughton, Debden, Overton and Bathford.
For the second time in one month De La Rue also warned its profits for the year would be lower, sending its shares down 6pc to 462p in early trade.
It said underlying operating profits were now forecast in the "low to mid £60s million range", against previous expectations for between £71m to £73m.