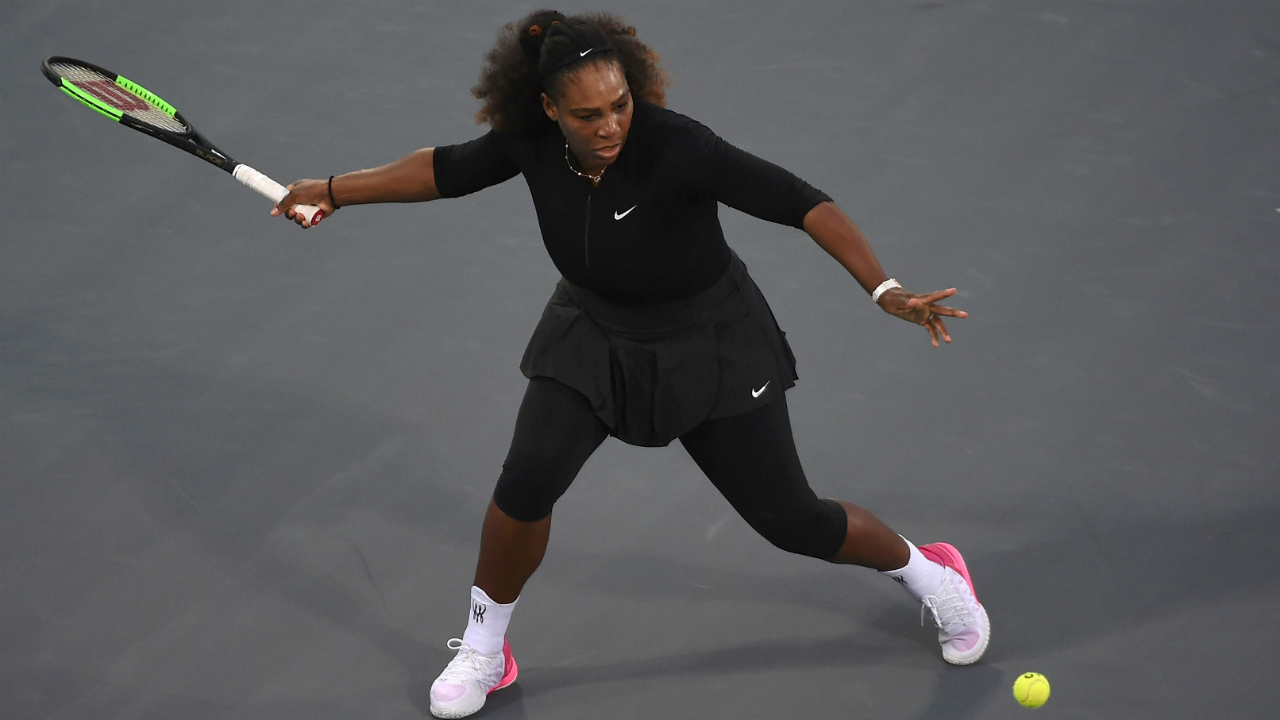 Serena Williams lost her return tennis match since giving birth at the Mubadala World Tennis Championship in Abu Dhabi on Saturday to French Open champion Jelena Ostapenko.
It was Williams' first outing since winning her 23rd grand slam singles title at the Australian Open in January, while pregnant, before taking time out to have the baby.
She was able to mop up the drives of the explosive Ostapenko and produce a surfeit of winners herself while her serve slowly cranked into action. That's not bad for someone who hasn't played competitive tennis in almost a year, all things considered.The legendary athlete last took the tennis court in January, when she defeated her sister Venus in the climactic finale of the Australian Open. "First matches back are always super incredibly hard, especially after having a baby but it was great, I'm glad I could do it here".
It was not unlike Andy Murray the previous day in that it took her four or five games to properly find her stride.
"I got it back now for sure because I think it's nice that the whole tour stopped, you don't have to worry about any results or that somebody can overtake you".
Williams, seen on social media, has been actively doing physical activities to keep her in shape, but would be racing against time to be fit for the 2018 Australian Open where she will attempt to defend her title.
Dress warm: Rainy 'wintry mix' could kick off the new year
The chance of rain or sleet after daybreak Wednesday is 30 percent, and the highs tomorrow are expected to be in the mid 40s. Tonight, the low will be 15 with mostly cloudy skies, according to the weather service, and a light and variable wind.
Former world number one Novak Djokovic, who is all set to make a return in Abu Dhabi this week, has said that his six-month injury-layoff from tennis had taught him not to take things for granted in his career. "I am going to assess everything with Patrick (Mouratoglou, her coach) and my team", she said.
Meanwhile, Ostapenko sounded delighted in her official statement, mentioning, "I am thrilled to be playing in Abu Dhabi at the Mubadala World Tennis Championship".
'I'm happy to play against him again.
"Given the changes and everything she would've gone through I wouldn't expect her to be out here if she doesn't feel like she's ready to play at her best".
"To do well here would be an incredible feeling but I'm not going to weigh my whole year and rest of career on the next three, four weeks", she said.