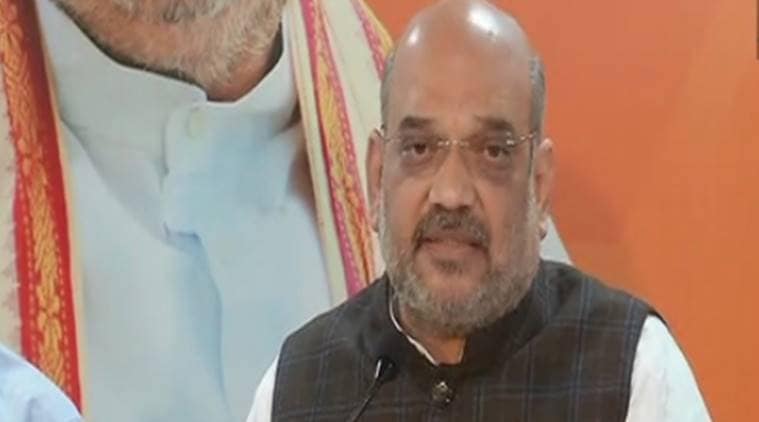 The Supreme Court on Tuesday deferred the final hearing in the long-pending Ayodhya-Ram Janambhoomi case till February 8, 2018 after a specially constituted bench sat a day before the 25th anniversary of Babri Masjid demolition, reports said.
Sibal, a Congress MP and lawyer, is representing the Sunni Waqf Board in a legal dispute over the matter in the Supreme Court and yesterday sought deferment of the case until after the 2019 Lok Sabha polls.
The Congress has retorted by saying that Shah's statement was aimed at diverting attention from real issues in the Gujarat polls. Prime Minister said, "I congratulate Sunni Waqf Board for their statement -- their statement is good and I welcome it".
Watch accompanying video for more details.
The stakeholders in the case had moved the apex court after the Allahabad HC directed the Sunni Waqf Board, the Nirmohi Akhara and the Lord Ram Lalla to settle for a three-way division of the disputed site.
National Football League suspends Patriots' Rob Gronkowski one game for illegal hit
Bill Belichick also apologized to Bills coach Sean McDermott in their post-game exchange, calling it "a BS play". I've been a part of plenty of games, whatever sport it might be. "He's [Gronkowski] a better player than that".
Swamy further said that the hearing for Babri Masjid-Ram Janmbhoomi had begun where both parties had to put their positions before court, but Kapil Sibal said that the court can not proceed since they have not received all the documents. Indeed, even in this instance, Sibal, Rajeev Dhavan, and Dushyant Dave were appearing for the litigants, and the Waqf Board could be backing off now because it doesn't want to be embroiled in a controversy, said a lawyer appearing for one of the litigants on condition of anonymity.
Though Sibal did not mention elections, it was apparent to all present that he wanted the court to hear the matter only after the 2019 elections to Lok Sabha. "We want a solution to the issue (case) at the earliest", he added.
"As the representative body (of Muslims), the board endorses and confirms the said statement of the counsels made in court", it said in a statement. "Everybody said that if we take a stand against it, we will face a backlash in the UP elections, but we took a stand and the Supreme Court asked us to form a law in six months", he said. "He is entitled to do that, but is it right for him to say postpone the hearing till 2019?"
Regarding the timing of building a Ram temple in Ayodhya, Sibal said, " We believe in the Lord, we don't believe in you Modi ji. "They are least bothered about the nation", Modi said.