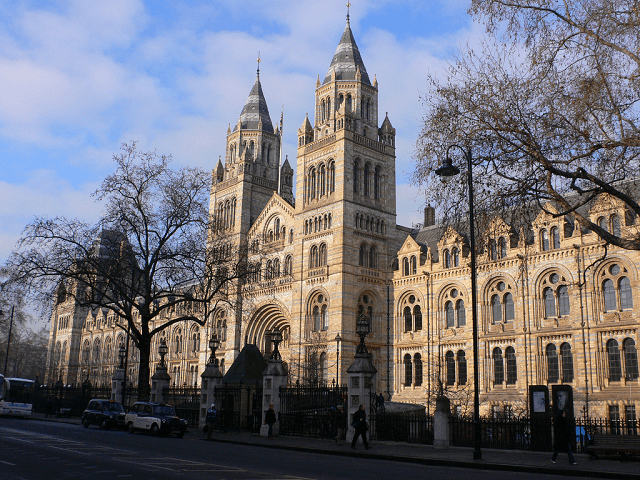 A 47-year-old man arrested after a minicab ploughed into pedestrians near to the Natural History Museum has been released "under investigation", say police.
The Scotland Yard has detained one following the incident in Exhibition Road in South Kensington. The location was cordoned off Saturday by heavily armed police, the video published on social media shows.
Police have already said that the incident was not terror-related.
Eleven people were hurt in the collision although none of their injuries are believed to be life threatening or life changing.
According to reports, London Police have arrested a man from the scene.
The incident caused concern due to a recent string of terror attacks involving auto collisions by Islamic State (ISIS) linked terrorists across Europe.
"Inquiries have established that this incident is not terrorist related and I'd like to thank those who came to assist the injured".
Oliver Cheshire, a model who is the fiancé of British pop singer Pixie Lott, told the Daily Mail newspaper he was one of those who had helped detain the man.
Trump takes aim at Cuba, Venezuela at Hispanic heritage event
President Trump's phrase, "They want everything to be done for them", broke my heart, and the hearts of many. "We appreciate it. This comes on the heels of Melania wearing similar navy suede Manolo Blahni BB pumps to visit Puerto Rico earlier this week.
There were reports of pedestrians running out of the way before what appeared to be a security guard from the museum and some members of the public pinned the driver to the ground before police arrived.
The auto was also said to be a licensed taxi. The crash occurred around 2:20 p.m. outside the London Museum of Natural History, a popular tourist destination.
The ambulance service sent multiple resources to the scene, including its hazardous area response team, ambulance crews, paramedics in fast response cars and incident response officers.
A witness said a nearby Tube station was closed.
London's official terrorist threat level has been set at "severe", indicating an attack is highly likely.
There have been five attacks described officially as terrorism this year, three involving vehicles.
In March, a man drove into pedestrians on Westminster Bridge, killing four people.
The London Ambulance Service was tending to the injured.