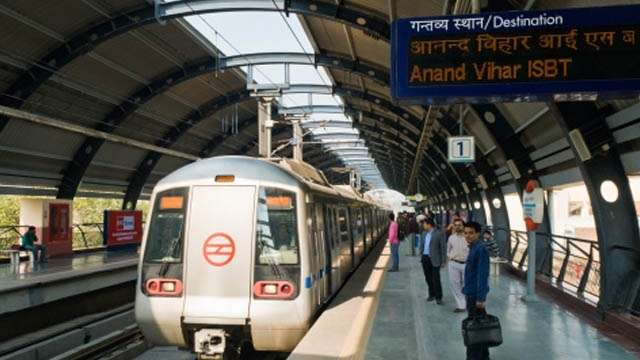 While the Delhi government has opposed the proposed fare hike, the centre has asserted that the Arvind Kejriwal-led Delhi government will have to pay Rs 3,000 annually if they wished to stop the fare hike.
Puri also warned Kejriwal to be "guided by the experience of DTC" before thinking of taking over the DMRC as he suggested the Chief Minister that Delhi government may take up for autonomous execution and operation the Delhi Metro Phase-IV, which has already been delayed by about two and a half years.
"The Delhi Government is willing to bear half the grant if only a matching grant is provided by the Central Government".
Besides cooperative federalism, the point remains that the Centre and Delhi government are equal partners in the DMRC, Kejriwal said. "Let an assessment be made of the financial gap likely to be created on account of the postponement of the second fare hike, and we will be able to bear half of it", wrote Mr. Kerjiwal.
He hoped that the spirit of partnership would continue to prevail and a mutually acceptable solution would be found.
"If the central government agrees, Delhi government would be willing to take over DMRC".
Salah double fires Egypt to World Cup
Egypt last qualified for the World Cup in 1990 with the record seven-time African champions suffering numerous heart-breaking failures since.
The DMRC defended its decision on hike saying its input costs have gone up over the years, and the increase is at par with Metro rails in other cities. However, Centre should provide the other half of the funds.
The Minister said that advising the nominees of the central and state governments on the Board of DMRC to postpone the hike for a few months - which Kejriwal called a "simpler course" - was "not in conformity" with the Act.
Fares will go up by a maximum of Rs 10 after the latest hike comes into effect.
"The three suggestions made by CM - Centre directing its nominees on DMRC to seek postponing hike, sharing 50% of operational losses, handing over DMRC operations to Delhi government - are a violation of the existing law and policies and governments can not be seen violating their own laws". Once the fares are further increased, people will have to pay Rs 10 for 0-2 kms, Rs 20 for 2-5 kms, Rs 30 for 5-12 kms, Rs 40 for 12-21 kms, Rs 50 for 21-32 kms and Rs 60 for travelling more than 32 kms.
The Metro fares were last revised in May when the minimum tariff was raised from Rs 8 to Rs 10.