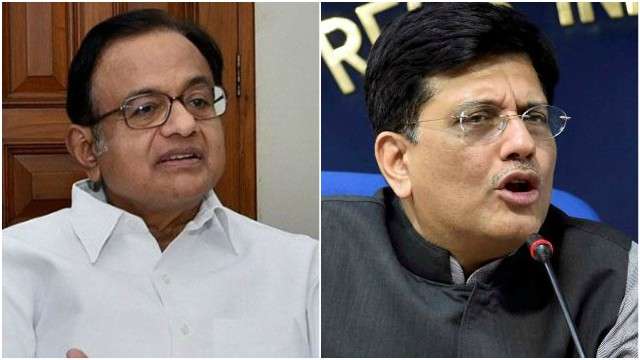 "This is an insult to our courageous soldiers", PM Modi is quoted to have said.
The prime minister linked Chidambaram's comment on autonomy to the Congress raising questions about the surgical strike.
Modi has said that statement of a Congress leader on Kashmir clearly shows how the party feels on surgical strikes and bravery of army. "The statement was unacceptable", he said.
"The recently announced initiative through a representative of the Government of India should have clarity and seriousness of goal to ensure the sanctity of the institution of dialogue is restored and upheld", the party resolution said. "Do you remember the lies Congress was spreading on Doklam".
PM Modi said after the many electoral defeats, he thought Congress leaders would help bring the party back on track.
Calling for a political initiative, the party said a singular focus on military and operational mechanism to deal with the Kashmir issue "in the absence of a political initiative" is a "dangerous" approach and continues to alienate the people.
Manchester United eye Shaw/Rose swap deal
Shaw is reportedly anxious that he has no future at Manchester United but it is the big Belgian that concerns Mourinho. And the 22-year-old's admission about his former boss will only fuel talk about a move to Tottenham .
Meanwhile, the Congress party has sought to distance itself from the remarks of its senior leader P Chidambaram on Jammu and Kashmir, saying the "opinion of an individual is not necessarily the opinion of the party".
Asked by a journalist during Saturday's interaction with businessmen and intelligentsia in Rajkot whether he still held that position, Chidambaram said: "Yes...."
He said yesterday that he believes the government must consider areas in which to give the state of Jammu and Kashmir autonomy.
"The demand in the Kashmir Valley is to respect the letter and spirit of Article 370, that means they want greater autonomy". Chidambaram said that when the Kashmiri people ask for "Azadi", majority want autonomy and thus the government should examine the question.
Union minister Smriti Irani on Saturday said she was "shocked and disgusted" at former finance minister P Chidambaram's remarks about "breaking union of India into pieces".