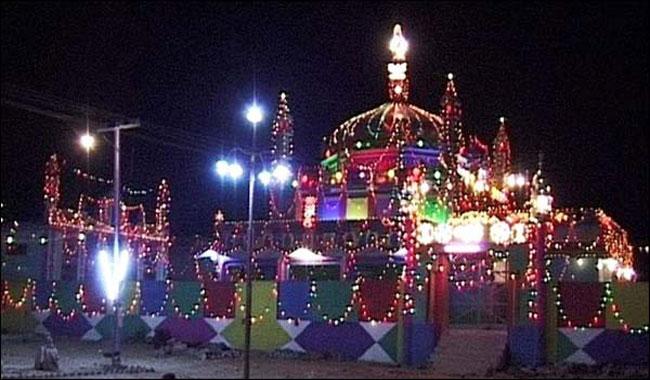 At least 13 people were killed and eight injured in a suicide blast at a shrine in Balochistan's Jhal Magsi area, local officials said on Thursday.
He also prayed for the early recovery of the injured and directed the authorities concerned to provide all possible medical facilities to the injured.
Deputy Commissioner Asadullah Kakar confirmed the death toll and said, "A suicide bomber blew himself up after he was intercepted by police guards on duty outside the shrine".
Islamic State claimed responsibility for the attack via its Amaq news service.
A suicide bomber killed 52 people and wounded over 100 at a Baluchistan Sufi shrine in November past year, in an attack claimed by Islamic State.
Later, addressing reporters, Balochistan home minister Mir Sarfaraz Bugti said that so far it appeared to be a suicide attack.
Verstappen hopeful Red Bull can repeat Malaysia GP performance
Hamilton finished the race nearly 13 seconds behind the Dutchman, as team mate Bottas ended in the fifth place behind Vettel. They fixed it quickly and it's a shame I couldn't get out - but we go tomorrow'.
A ceremony of Urs was going on in the shrine when the incident happened, he added.
Pakistani security forces cordoned off the area and TV footage showed ambulances arriving at the scene of the blast.
Police officials said the suicide bomber blew himself up, when they tried to stop him at the gate of the shrine, adding that the death toll might increase, as several wounded people are in a critical condition.
Pakistani Prime Minister Shahid Khaqan Abbasi condemned the attack.
Dr Rukhsana Magsi at the Gandawah hospital in Jhal Magsi, about 400 kms east of Quetta, the capital of Baluchistan province, confirmed 15 bodies were brought to the hospital.
In November 2016, at least 52 people were killed and 102 injured in a blast at the shrine of Shah Noorani in Khuzdar district that was claimed by the Islamic State militant group.